FIRST IMMO
Who we are
A major real estate development company, First Immo has delivered a large number of real estate programs over the last 20 years in the commercial real estate sector and residential market. Our real estate portfolio meets the highest international standards, fully respects of inherited natural environment while enhancing it, with innovative architectural designs and high-end materials.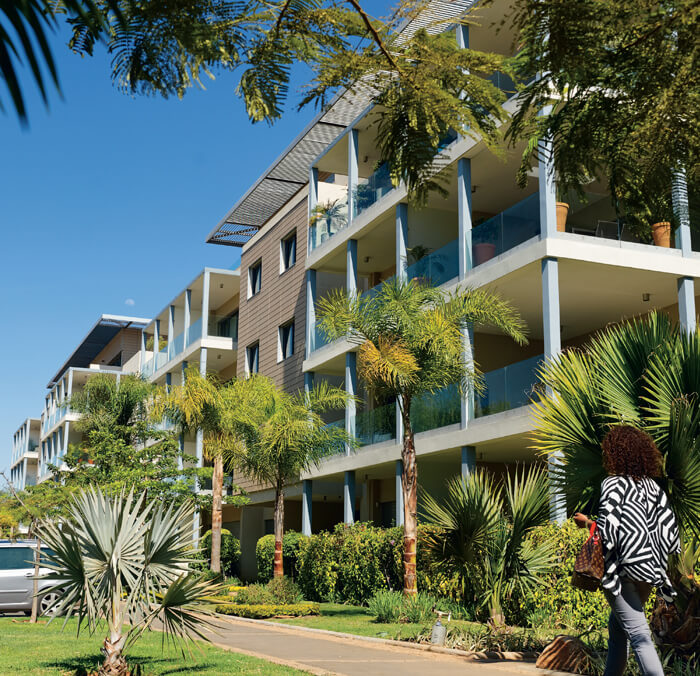 Our actions
To attract the major players in the new economy, as well as high-profile international institutions, we have expanded our offering in the commercial real estate sector (industrial premises, retail malls, office space, etc.) and have completed:
– Four corporate real estate developments: Galaxy (offices), Futura and Galilée (industrial premises) and Smart (retail mall).
– The first turnkey full-service hotel, hosting leading call centers such as Webhelp.
– 15,000 sq.m of call center facilities for Outremer Telecom SFR at the Futura site.
In total, our 300,000 sq.m of real estate space, over 80% of which is for business and industrial use, has supported the creation of more than 35,000 jobs.
First Immo has also developed a residential portfolio, with the Park and Riviera sites in the capital town, Antananarivo
Project Pipeline
First Immo's current projects :
– Construction of the American School premises in Antananarivo
– Construction of Telma new head office
– Construction of Park Life, the future Park sports facility
– Development of a residential real estate portfolio targeting middle-class population in Antananarivo.